Opening and fixed wood-aluminium windows
Energy-efficient wood-aluminum windows are suitable for all kinds of buildings due to their excellent weather resistance and maintenance-free aluminum surface. Windows with wood frames, wooden interiors and aluminum exterior frames are a great option when window renovations are underway or a new home is being built – a wood-aluminum window is a versatile and durable option for all facades.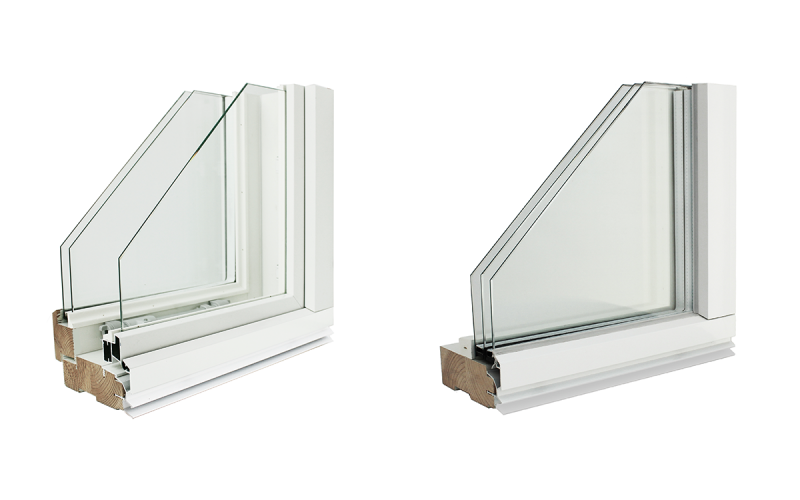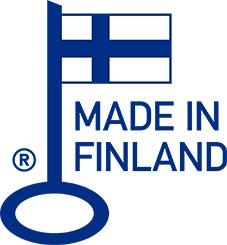 The wood-aluminum window combines traditional style with excellent weather resistance
The wood-aluminum window combines excellent weather resistance with traditional wood material suitable for many interiors. When inner frames made of Finnish wood are combined with an aluminum outer frame, a whole is created that withstands varying weather conditions excellently. The desired surface treatment can be selected for the wooden and aluminum parts of the windows, in addition to which the window accessories are comprehensive. The color of the frames can also be chosen to suit the interior.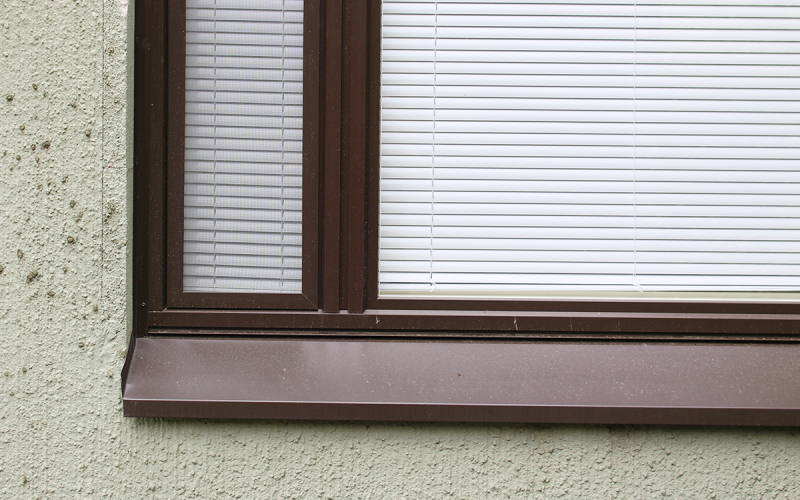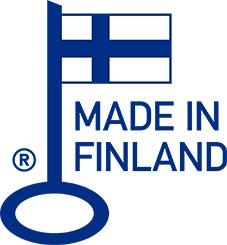 The wood-aluminum window is durable and stylish
Wood-aluminum windows are suitable for both new and renovated houses, be it a detached house, a terraced house, an apartment building or a public building. The new windows combine good energy efficiency with the resistance to different weather conditions. They are an excellent choice when you want wooden windows to be built or renovated, which will last beautifully from year to year, without the need for big maintenance.
Compare wood-aluminum windows and their properties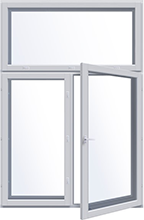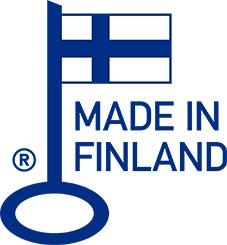 The opening wood-aluminum windows are maintenance-free and can withstand Finnish weather conditions very well. They are energy efficient and effectively attenuate noise. The MSE-A windows come with pre-installed practical opening devices, blinds and insect screens. Windows that open are suitable for all rooms and buildings.
For all kinds of buildings
Allows ventilation
Emergency exit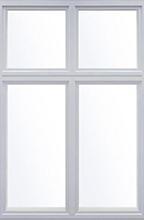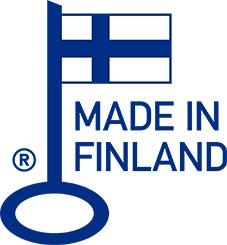 A fixed wood-aluminum window is a safe and durable choice for every home. With pre-installed wood-aluminum windows, you get practical accessories such as blinds. The solid wood-aluminum windows are perfect for large windows in the house, such as landscape windows.
For all kinds of buildings
Can be made of big sizes
Impressive and large windows
Technical information
U-VALUE
0.76 – 1.00 W/m2K, depending on the glazing
AIR SOUND INSULATION NUMBER (Rw)
45-48 dB, depending on frame depth and glazing
FLIGHT NOISE INSULATION (Rw + C)
44-47 dB, depending on frame depth and glazing
TRAFFIC NOISE INSULATION (Rw + Ctr)
40-44 dB, depending on frame depth and glazing
AIRTIGHTNESS
According to EN 12207, classification 4
RAIN RESISTANCE
According to EN 12207, classification 4
WIND PRESSURE RESISTANCE
According to EN 12210, classification C3
INTERIOR FRAME GLAZING
Branchless finger-extended pine
OUTSIDE FRAME GLAZING
Flat glass
INTERIOR FRAME MATERIAL
Branchless finger-extended pine
FRAME MATERIAL
2-sided branchless finger-extended pine
EXTERIOR FRAME AND FRAME COVERING
Aluminium
SEALINGS
Triple sealing
Technical information
U-VALUE
0.76 – 1.00 W/m2K, depending on the glazing
AIR SOUND INSULATION NUMBER (Rw)
45-48 dB, depending on frame depth and glazing
FLIGHT NOISE INSULATION (Rw + C)
44-47 dB, depending on frame depth and glazing
TRAFFIC NOISE INSULATION (Rw + Ctr)
40-44 dB, depending on frame depth and glazing
AIRTIGHTNESS
According to EN 12207, classification 4
RAIN RESISTANCE
According to EN 12207, classification 4
WIND PRESSURE RESISTANCE
According to EN 12210, classification C3
INTERIOR FRAME GLAZING
Branchless finger-extended pine
OUTSIDE FRAME GLAZING
Flat glass
INTERIOR FRAME MATERIAL
Branchless finger-extended pine
FRAME MATERIAL
2-sided branchless finger-extended pine
TUULEEXTERIOR FRAME AND FRAME COVERING
Aluminium
SEALINGS
Triple sealing