Select the appropriate door according to your building
The first thing that influences choosing exterior doors is the building where doors are bought to. Are you buying a door for your home, outbuilding or cottage? In buildings used all year round, slightly different requirements are required for doors than in buildings used in warm weather, cottages or colder warehouses. Also take into account the special requirements of the building. For example, you might ask yourself: Do you want good fire safety or is a standard thermal exterior door enough? Are there any loud noise sources nearby that should make you choose of a soundproof door? Or do you want a double door to have enough space in the doorway to move goods in and out? A number of concrete things have been opened below regarding the choice of doors. However, don't worry about your choices – our sales representatives will be happy to help you design and choose the right doors for you!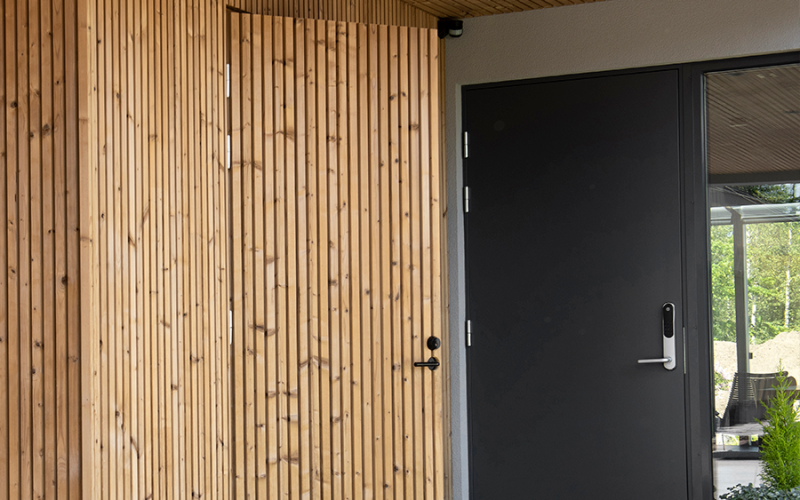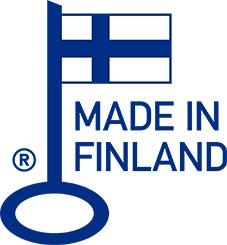 Different options for different buildings
Lammin thermal exterior door is a popular alternative for all kinds of buildings in Finland. The door can be painted in the color desired by the customer and the number and size of its glass openings are fully individualized. Lammin wooden and aluminum balcony and terrace doors are suitable for large apartment buildings as well as small terraced houses or even a cottage. The perimeter structure of our balcony doors is the most durable on the market. On the other hand, buildings may have special requirements that require e.g. the choice of fire door, double door or soundproof door. If, on the other hand, you want your home to be spectacular, the Lammin sliding door is definitely your choice. It is worth checking the differences between the different doors in advance and asking our experts for more information if anything is bothering you.
Choosing exterior doors in practice:
1. Specify a purpose
You must first determine what you are getting the door for: are you just looking for a basic door or do you want something special from it? Also, consider where you are placing the door, whether the door needs sound insulation or fire protection. If you need space to exit your home or warehouse building, you may want to consider double doors. In any case, the purpose of the door and its location in the building will determine a large part of the choice.
2. Select a product
Once the purpose of the door and the special requirements for it are clear, the product should be selected. The key is to choose between different door models. You can conveniently browse the door models in the Door Studio (Fin) or the Pro Studio smart phone application. The key question at this point is, do you want a closed or windowed door? If it's a balcony or terrace door, the question is, do you want a rustic wooden or modern aluminum door?
3. Product individualization
Next, selections must be made to individualize the door. The key questions are: What color door do you want? Do you want the doors to be maximally heat-resistant, sound-insulating or radio-transmitting? Do you want the doors with wood-colored details or painted all over? By answering these questions, you will help your Lammin sales representative build the doors you want.
4. Select accessories
Finally, the door accessories must be selected. The most popular door accessories are, for example, opening devices, smart locks, blinds and replacement air valves. With accessories, you can make the doors easier and more versatile. For example, door blinds affect the privacy of your apartment or how much light enters the apartment.
Compare Lammin's most popular door products: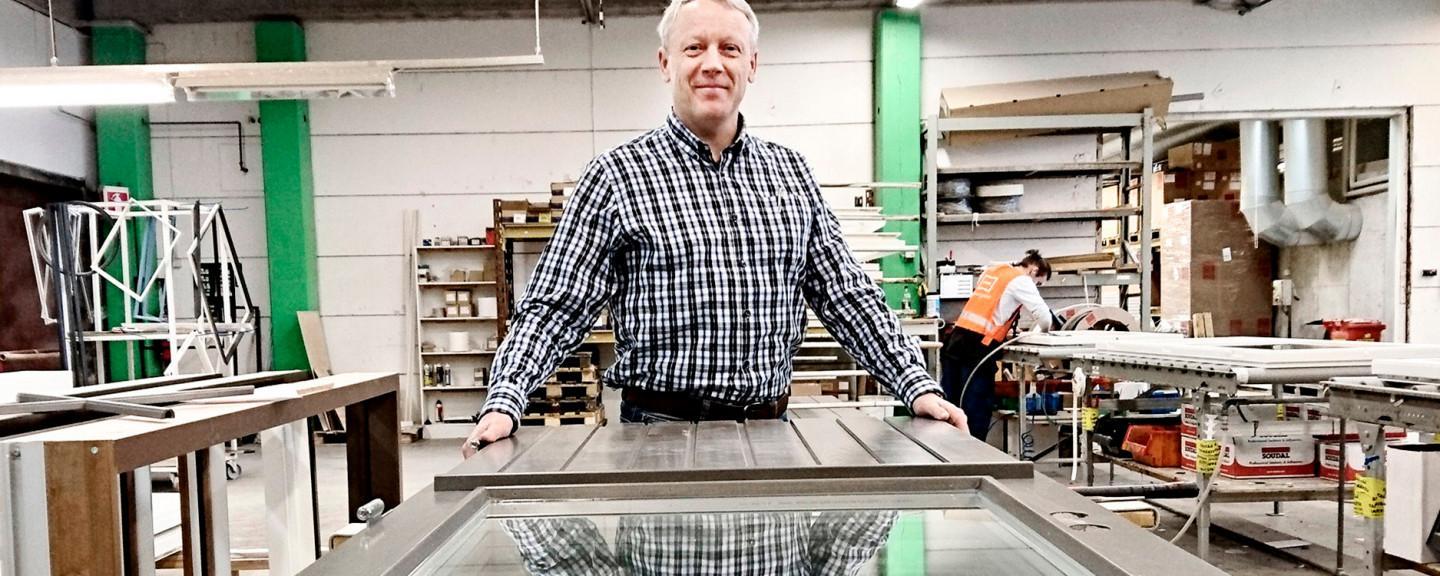 Request a quote for new doors!
We will be happy to help you design and select new doors. Lammin doors are suitable for all kinds of buildings, from elderly detached houses to large apartment buildings.