Energy windows are suitable for all rooms that are kept warm
Energy windows are suitable for homes and other warm buildings that are used all year round. Energy Window is a registered trademark managed by Motiva. Lammin energy windows are available in both fixed and opening models. The fixed window is above all suitable as a large landscape window, the smaller windows are better as opening model. Lammin energy windows are popular in all types of buildings – in detached houses, condominiums and cottages, regardless of whether it was a new building or renovation house.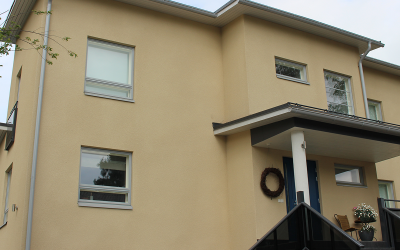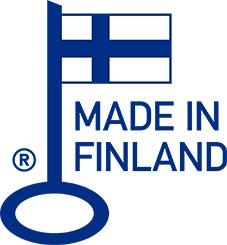 To save on heating costs, choose energy windows
Energy windows are the right window choice for anyone looking for a lower heating bill and lower emission load. Lammin energy windows not only meet today's thermal insulation regulations, but also tomorrow's requirements. The price of energy is likely to continue to rise in the future, and therefore energy windows are also an excellent option in terms of the resale value of a home. Energy windows can be individualized like all other windows with e.g. different colors and window accessories.
Compare energy windows and their properties: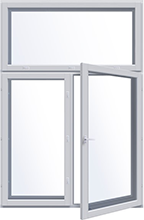 The Watti series windows are maintenance-free and are very resistant to Nordic weather conditions. Watti energy windows are industry-leading products in terms of energy efficiency and sound insulation. As with standard wood and wood-aluminum windows, a variety of accessories can be selected for Watti windows.
For all kinds of buildings
More energy efficient
Versatile individualization options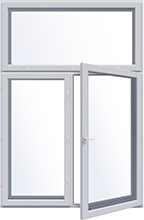 Eko Watti windows are the world's first A++ energy class windows. Eko Watti energy windows are award-winning four-glass windows with unparalleled energy efficiency. These energy windows are popular in summer cottages, among other places.
For all kinds of buildings
Highly energy efficient
Widely individualized
Technical information
U-VALUE
0.70-0.76 W / m2K, depending on the glazing
AIR SOUND INSULATION NUMBER (Rw)
43-47 dB, depending on frame depth and glazing
FLIGHT NOISE INSULATION (Rw + C)
41-46 dB, depending on frame depth and glazing
TRAFFIC NOISE INSULATION (Rw + Ctr)
38-43 dB, depending on frame depth and glazing
AIRTIGHTNESS
According to EN 12207, classification 4
RAIN RESISTANCE
According to EN 12208, classification E
1050
WIND PRESSURE RESISTANCE
According to EN 12210, classification C3
INTERIOR FRAME GLAZING
Double selective insulating glass with Argon gas
OUTSIDE FRAME GLAZING
Double selective insulating glass with Argon gas
INTERIOR FRAME MATERIAL
Branchless finger-extended pine
FRAME MATERIAL
2-sided branchless finger-extended pine
EXTERIOR FRAME AND FRAME COVERING
Aluminium
SEALING
Triple seal
Technical information
U-VALUE
0.60-0.65 W / m2K, depending on the glazing
AIR SOUND INSULATION NUMBER (Rw)
43-47 dB, depending on frame depth and glazing
FLIGHT NOISE INSULATION (Rw + C)
42-46 dB, depending on frame depth and glazing
TRAFFIC NOISE INSULATION (Rw + Ctr)
40-43 dB, depending on frame depth and glazing
AIRTIGHTNESS
According to EN 12207, classification 4
RAIN RESISTANCE
According to standard EN 12208, classification E
900
WIND PRESSURE RESISTANCE
According to EN 12210, classification C3
INTERIOR FRAME GLAZING
Double selective insulating glass with Argon gas
OUTSIDE FRAME GLAZING
Double selective insulating glass with Argon gas
INTERIOR FRAME MATERIAL
Branchless finger-extended pine
FRAME MATERIAL
2-sided branchless finger-extended pine
EXTERIOR FRAME AND FRAME COVERING
Wood and aluminium
SEALING
Triple seal