Multi-purpose double doors and extensions
The double door to the balcony and terrace brings a lot of natural light into the living space. When opened, double doors connect the living areas to the terrace via a wide passage. The energy-efficient and well-insulated double door also works well in a warm storage space or garage, where a wide door opening is a practical solution for moving goods, while still providing effective sound insulation. The extension door, on the other hand, is suitable as an external door to the apartment: the main entrance opens with a wide access opening as needed, which makes it much easier to move in and out or move goods, for example. All our doors are made to order and according to customers' wishes.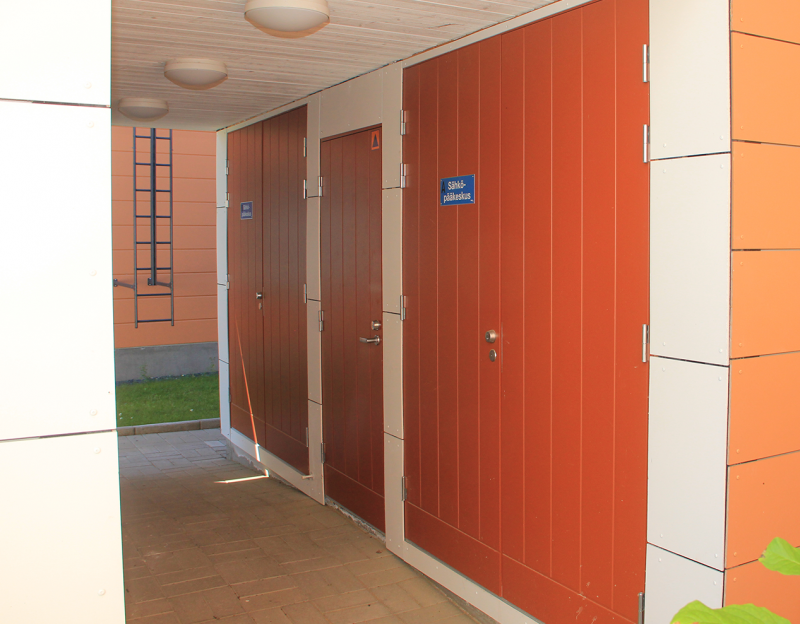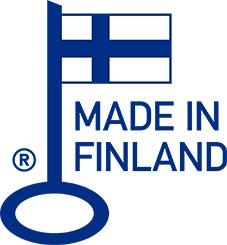 Choose a double door to the garage, storage or balcony
Thanks to the double door, the yard storage can be used in a more versatile way, as it is easy to move large objects and furniture into the space. The double door is also an excellent choice for a wooden workshop or other hobby room, for example – it effectively retains heat inside and insulates sound well. The double door to the balcony and terrace is especially suitable when you want plenty of light in your home. Well-insulated double-door light openings still take care of the energy efficiency of your home. You also get a light and a feeling of space indoors during the warm season when you leave the double doors on the terrace open.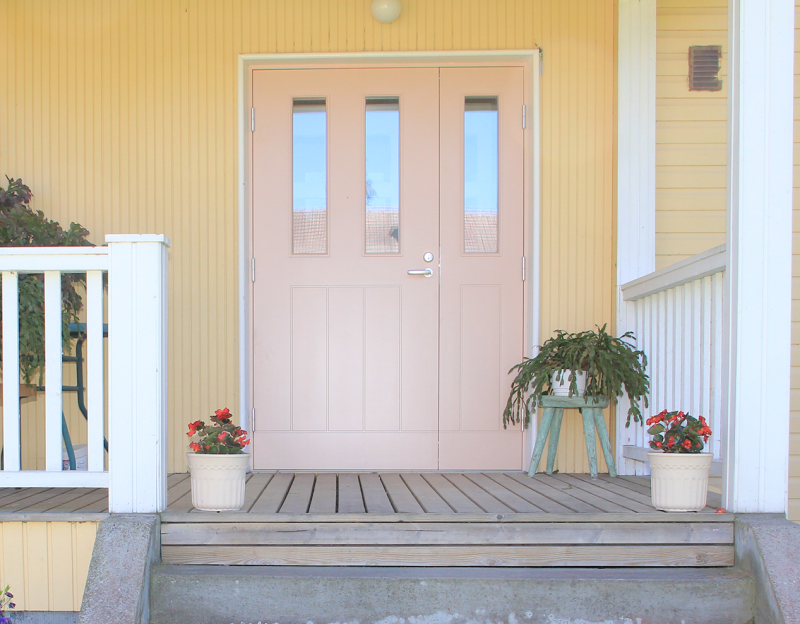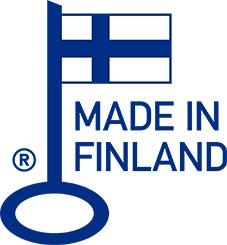 An extension door sparkles the home's facade
The widespread front door of the home is a good choice not only for its practicality, but also for its visibility: the door gets more surface area in the facade, which has a stronger effect on the look of the facade of the house. The spread (extension) can be installed in the door opening either fixed or openable, closed or window-shaped. With Lammin double doors and extensions, you can get the necessary door accessories, such as fittings, letter shutters, key housings and door eyes.
Why choose Lammin double doors and extensions?
The double door and the extension door allow a wider use of space
Lammin Ikkuna offers its customers comprehensive guarantees
An energy-efficient and attractive choice for a main door, for example
Can be individualized in many different ways (e.g. colors, glass openings)
Wide range of exterior doors with closed and glass extensions

Design new double doors!
Click yourself to Door Studio, browse our door models and test which door is right for you!