Design tools for all construction and renovation projects
With Lammin Ikkuna's design tools, you can compare different products and models. In addition, you can experiment with what different colored products look like. You can take screenshots of the design tools and attach them to support the call for quotations – this way you get the best possible service from Lammin Ikkuna's experts right from the start. Planning tools will help you from one project to another, free of charge.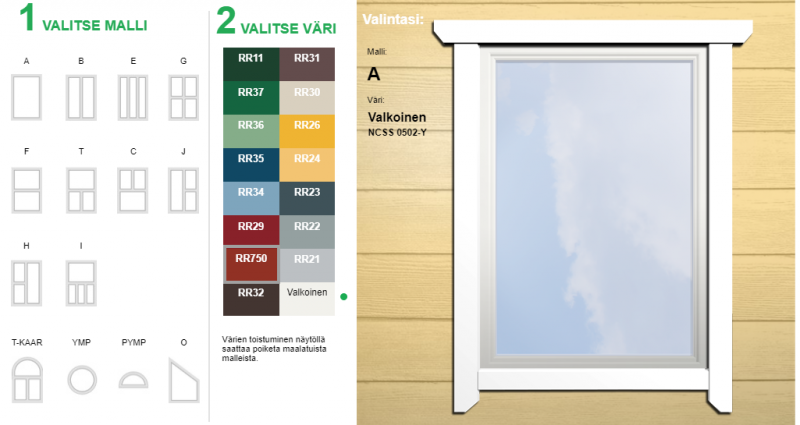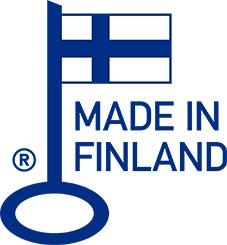 Window Studio
In the Window Studio, you can browse different window designs and colors. The design will help you outline what kind of Lammin windows might be right for your construction or renovation project. Take a screenshot of the window you designed and attach it to the request for quotation.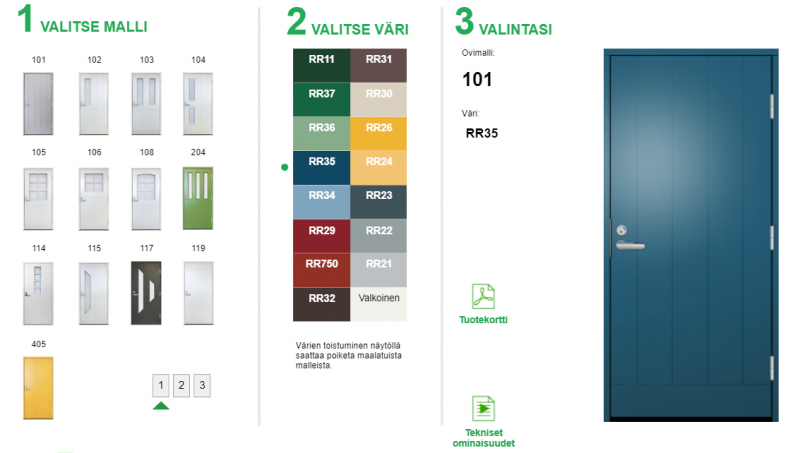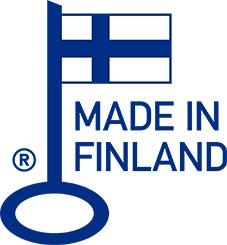 Door Studio
In the Door Studio you will find all our general door models. There is a huge variety of doors to the list, in addition to which you can suggest us your own idea. In the Door Studio, you can test what the Lammin door you design looks like in the color you want. Finally, you should take a screenshot of the door and attach it to the request for quotation.
Pro Studio mobile application
Pro Studio is a unique downloadable application for your smart phone that allows you to test the doors or windows you design on the facade of your building. The application works with augmented reality, which is why we encourage you to read the instructions carefully. Pro Studio can be downloaded from the App Store and the Google Play Store. Watch the application's guide video (subtitles in English) and download the application to your phone from the links below: