Durable door to terrace and balcony
Lammin balcony and terrace doors are the right choice when you are looking for a safe, practical and durable door. Lammin terrace doors are also a popular choice for holiday homes. The door to the terrace or balcony is made to measure, so it is also ideal for buildings to be renovated. The doors have a special wear-resistant threshold made of Finnish birch and genuine double sealing as standard. Lammin terrace and balcony doors are the number one choice for many homeowners and housing associations – In Finland and abroad!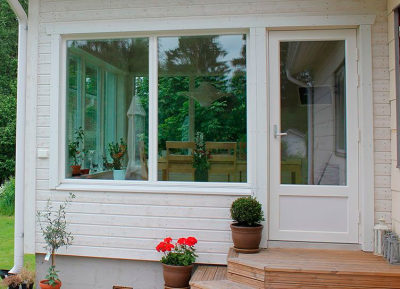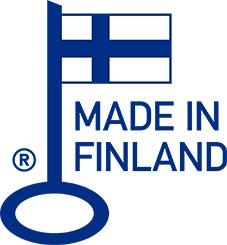 Lammin terrace and balcony doors keep the heat well
Our range of balcony doors and terrace doors is a good choice due to their excellent weather resistance: the door frame and surface treatment are designed for varying northern weather conditions. Triple glazing and high-quality Schlegel seals ensure that heat stays inside even in the cold.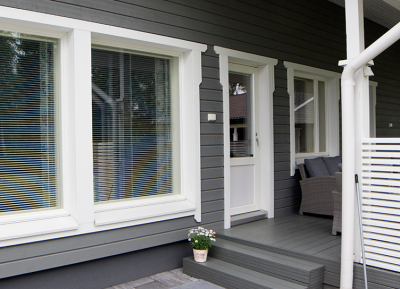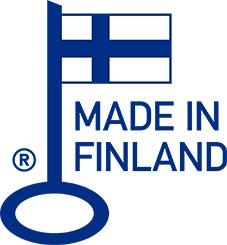 Lammin doors stay clean and safe year after year
Balcony doors and terrace doors are made of branchless wood on the visible surfaces. That's why our doors are still looking good and tidy after years of use, and the resin patches on the branches don't rise to the surface. Glass patio doors have the strongest construction on the market and have at least three burglar-proof hinges, so our doors are also a good choice for security. If necessary, we will pre-install the key housings and other door accessories of your choice.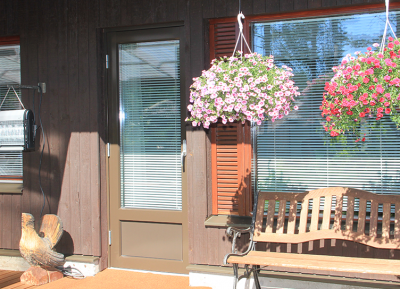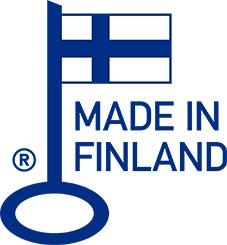 The right door for your home
Don't settle for a compromise when you can get just the door you want! You can decide for yourself the model and number of windows for the balcony or terrace door, the colors of the door and the fittings. At the factory, we install the door accessories you need for balcony doors and patio doors, such as fittings and blinds. When choosing a balcony door and a terrace door, special consideration should be given to the direction in which the door opens, the wishes for the number and layout of the windows, and the requirements for energy efficiency.
Why choose Lammin balcony and terrace doors?
Industry-leading warranties – 5-year cross-measure warranty
Wide range of door models with wood and aluminum surfaces
Versatile accessories and personalization options
Reliable, durable doors designed for Nordic weather conditions
Balcony and terrace doors are suitable for detached houses, cottages and bigger apartment buildings

Design new doors in Door Studio!
Door Studio is Lammin Ikkuna's design tool that allows you to test different door models and colors.