Lammin soundproof doors are suitable for reducing the noise of road traffic and aircraft
A soundproof door is necessary when the apartment is easily exposed to traffic noise or other noise. At its best, a soundproof door can dramatically improve the quality of your life. When replacing a door, it is always worth considering whether a sound-insulating door would be a worthwhile choice. Lammin soundproof doors have a similar appearance to conventional thermal exterior doors, but they are constructed using highly sound-insulating materials. So you can choose the door model you want and ask if it can be made as a soundproof door.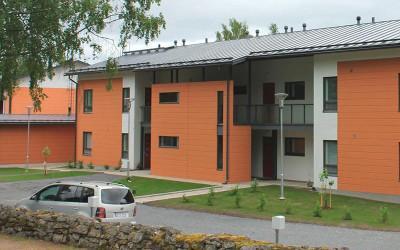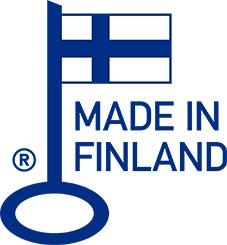 Cherish the peace of your home with a soundproof door
Lammin soundproof doors are well suited for sound insulation regardless of the source of noise. So if your problem is airborne noise, road traffic noise or aircraft noise, you can get a suitable door for your home from us. Our sound insulation doors have been tested at VTT. The doors have a very high degree of domestication and are also very energy efficient.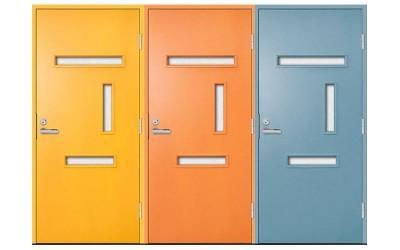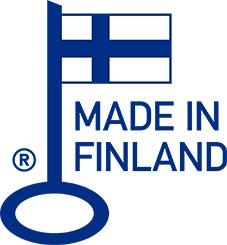 Choose a soundproof thermal exterior door or an aluminum-clad door
When you want to keep the sounds outside the apartment and the heat inside, the right choice for the main door is a soundproof thermal exterior door. Weatherproof aluminum-clad soundproof doors, on the other hand, fit as a patio and balcony door alongside aluminum-clad windows. Glass openings, door color and other features you are free to choose. We also provide the door accessories you need for your products.
Why choose Lammin soundproof doors?
Best sound insulation compared to other products
Top-level energy efficiency
Wide range of door models that can be customized
Accessories do not impair sound insulation (e.g. blinds)
Soundproof doors for the home as a "turnkey service"

Design new soundproof doors!
The Door Studio service will help you choose a new exterior door model and find the right color.