Choose a durable thermal door for residential construction and storage
Lammin thermal door is an excellent front door for a residential building or a warm warehouse. The outward opening thermal exterior doors meet all the requirements for modern heat resistance, and the double thermal frame ensures that the door remains tight even after years of use. The outer frame of the outer door has been extended to be branchless, and therefore the resin of the branches does not appear. Lammin thermal exterior door is the choice of a quality-conscious builder and renovator for all types of construction and renovation projects.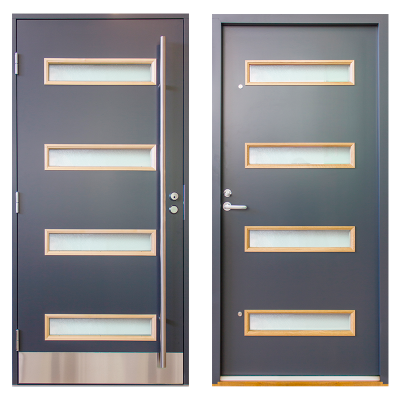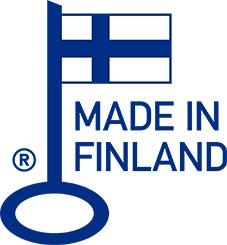 A high-quality thermal front door keeps heating costs under control
The price of energy is rising year by year, and the importance of heat resistance in new buildings and renovation is constantly growing. For this reason, a thermal door is a sensible choice today – it is the front door of every home. Replacing an old, energy-inefficient door with a modern Lammin thermal exterior door saves on heating costs, while improving the appearance of the facade of your apartment.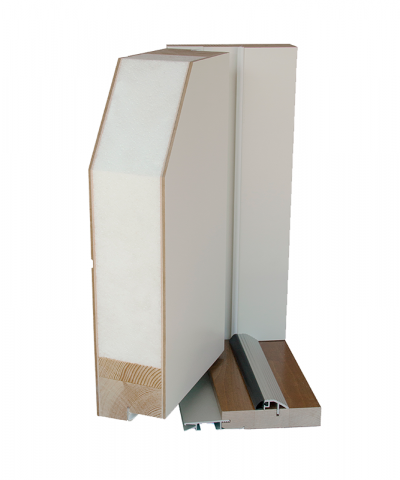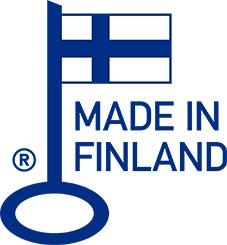 Lammin thermal exterior doors also as a sturdy plus model and double doors
Lammin thermal exterior doors are 70 mm thick, and the perimeter of the door is made of pine lamellae. The heat exterior door is also available as a double door. An even more robust alternative to a standard heat exterior door is the Lammin Plus door, which is 90 mm thick and has an even better heat resistance than usual. Lammi's thermal exterior doors are pre-installed with all door accessories you need, such as fittings, letterheads and door eyes.
Why choose Lammin thermal exterior doors?
Top-notch heat resistance and usability
The door is made to order, taking the customer's wishes into account
The doors have triple glazing and double sealing
Many door models and individualization options (e.g. colors)
Doors with a "turnkey principle" in concrete terms

Design thermal exterior doors
Design your new exterior door with the Door Studio. Test different colors as well as door models.