High quality windows and doors
One of the most important values guiding Lammi Ikkuna's operations is uncompromising quality. We want to offer high quality for private consumers in all situations. At Lammin Ikkuna, you get high-quality, energy-efficient and durable windows and doors for all projects, picked up from the factory, delivered to your home or installed in place. On this page you will find inspiration for implementing your own project. For example, see the video below to see what one of our customers thought of our door renovation project (subtitles in English):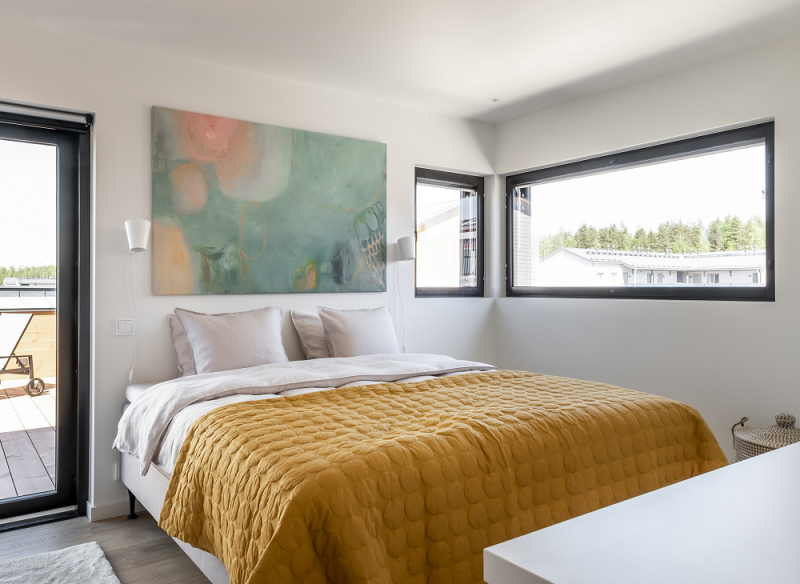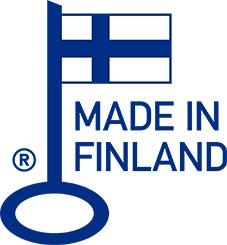 Windows and doors to detached houses
There are many types of detached houses, which is why it is worth investing in the individualization of windows and doors. At Lammin Ikkuna, you get the right windows and doors for your home, produced with your wishes in mind. Windows and doors are also a big part of the interior of your home: attractive and custom-made windows and doors crown your interior and exterior. You can get windows and doors for a renovation or new construction project in a turnkey style. In the photo, you can see our black windows and terrace door in one of our customer's bedroom.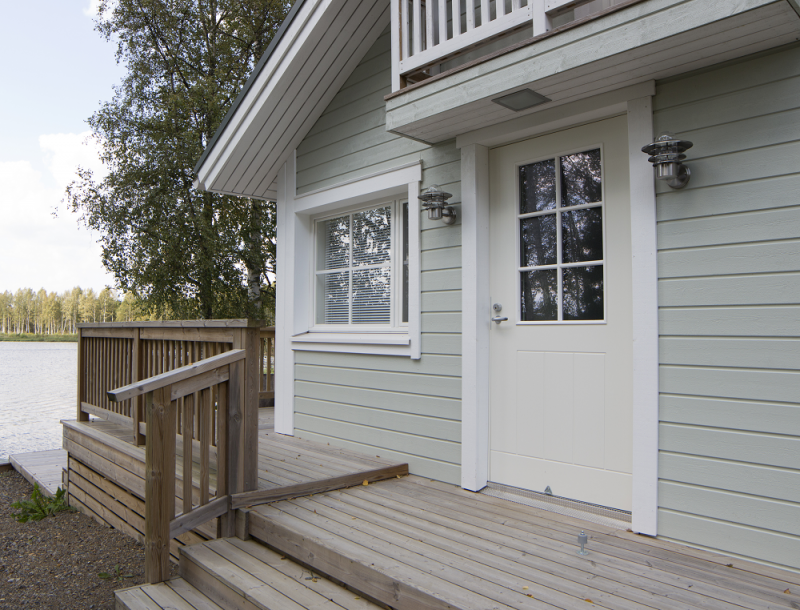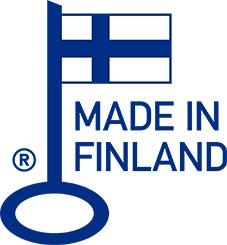 Windows and doors to cottages and holiday homes
Lammin windows and doors are suitable for all cottages and holiday homes you want to keep warm regardless of the season. Our products are the most energy efficient in the industry, so they keep heat well inside and cold outside. Our local sales representatives will be happy to help you measure and select the right products. You can invite them to visit your home or cottage at any time. In the photo, you can see our traditional thermal exterior door model and our wood-aluminium windows in one holiday home.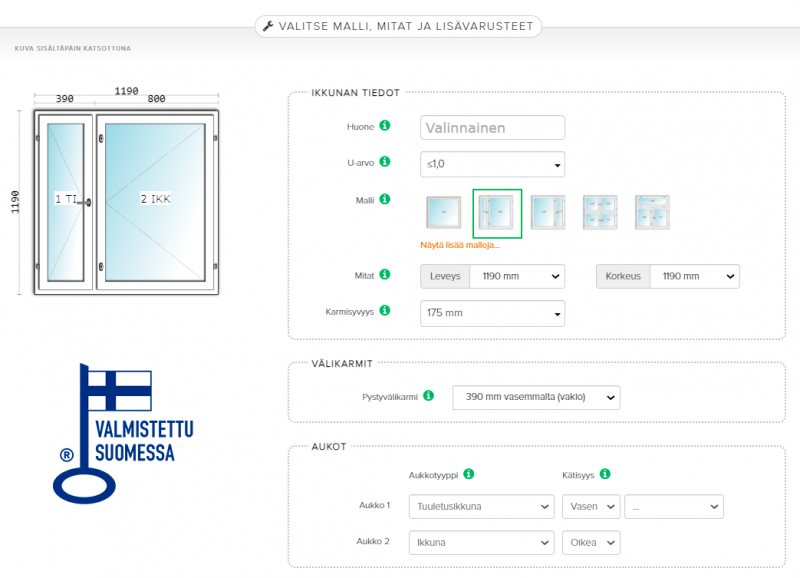 Windows and doors from the online store
Lammin windows and doors can also be ordered from the online store. If you have the dimensions of the products ready and you have decided on the accessories you want, you can get windows and doors from us quickly online. Just go to Lammin Ikkuna's online store, enter the dimensions and other information in the form found in the store and place an order. We also occasionally run campaigns to sell products at a discounted price or free shipping, for example.
Why choose Lammin windows and doors?
A Finnish company owned by three Finnish gentlemen
The products are of the highest quality and most energy efficient in the window and door industry
Personal and straightforward service from start to finish of projects
Low complaint rate and good product guarantees
Window and door renovations on a turnkey basis
This is how Lammin's window or door project progresses
Contact us and send an offer request.
Our sales representative will be in touch with you and will arrange a meeting.
Our representative will help you with project planning and product selection.
After confirming the order, the products go into production and the installation dates are agreed.
The products will be delivered to your site at the agreed time for installation.
Windows and doors are installed and tested.
Old windows and doors as well as demolition waste will be recycled for you.
The invoice will only be sent to you after the post-inspection.
Enjoy new and energy efficient windows and doors!
Examples of window and door projects: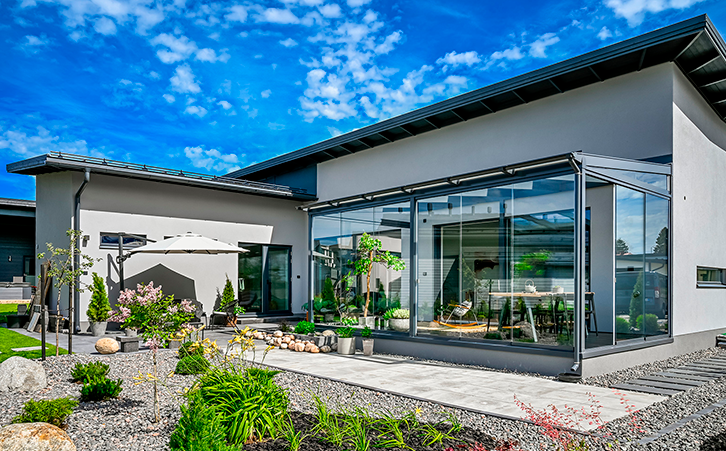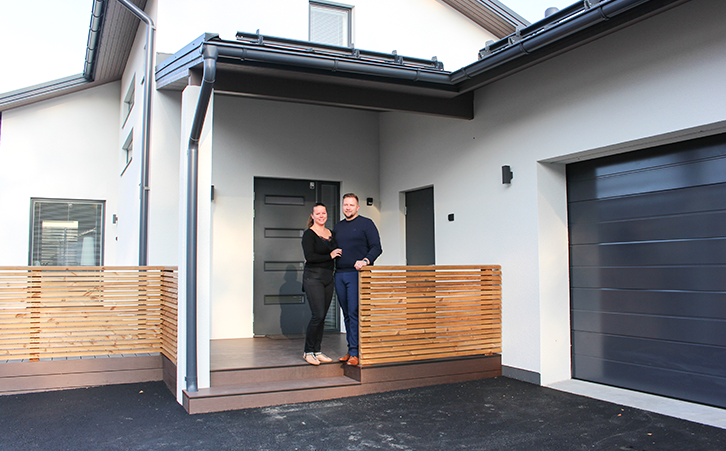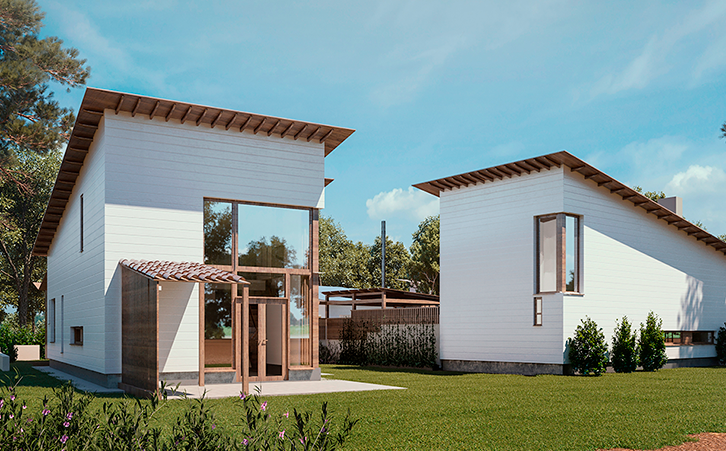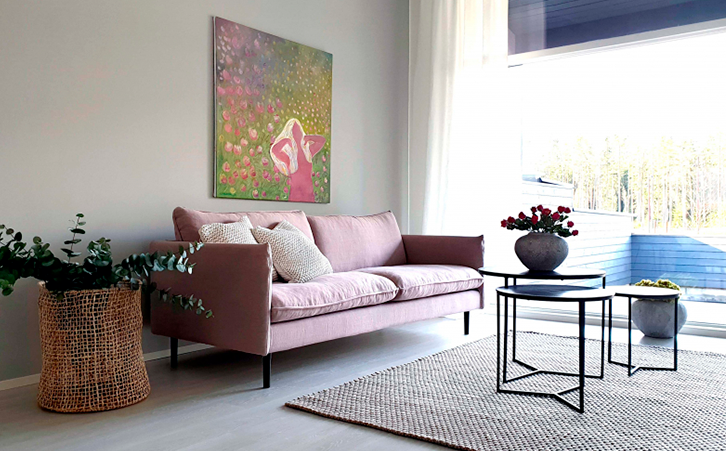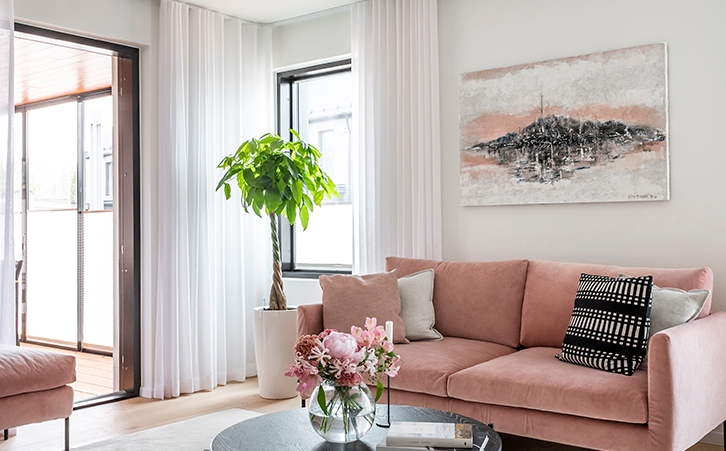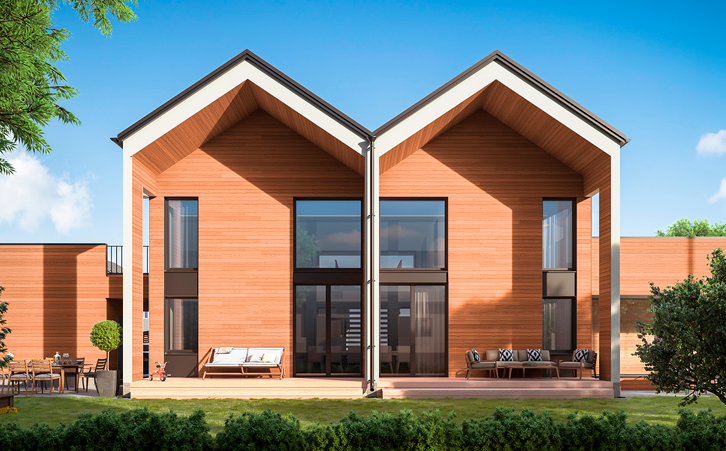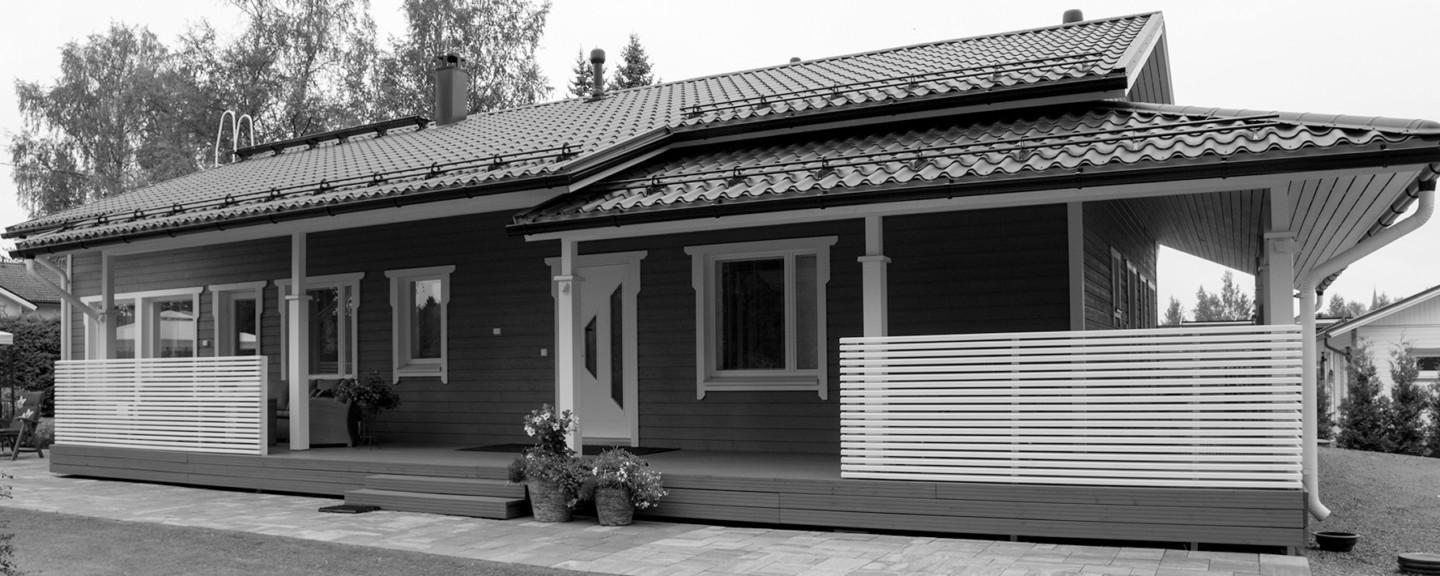 Ask for a quote on windows and doors
From Lammin Ikkuna, you get personalized windows and doors on a turnkey principle, taking into account your individual wishes.